Terra Quantum has initiated collaboration with a leading real estate firm in order to promote art inside the buildings and offices they manage. One of the buildings, located at La Defense, near Paris, has been chosen to display Terra Quantum photographers. The images will be displayed on a giant screen in the majestic hall of a 140m high building, that accommodates thousands of people and visitors every day. For these events, Terra Quantum is also pleased to offer financial reward to artists.

The first represented artist is Mieke Boynton, an Australian photographer, widely recognized, as one of the most influential female aerial photographers working today. Her distinctive abstracts are taken from chartered helicopters and light planes, flying over some of the most remote and fascinating areas of Australia, Iceland and New Zealand.
Want to participate in the next events?
Terra Quantum and clients together make their selection based on the images that are published on the website. In order to be chosen, it is crucial that photographers are visible on the site. We thus advise photographers to:
- regularly submit their (best) photographs in order to be published, as Terra Quantum gallery is the first place the clients look at!
- keep their profile updated (bio, website and social media links)

About the current exhibition
For one month, 15 photos of Mieke's series "Abstract Aerials of Australia" will be displayed. Mieke explains: "Abstract art has a long tradition in Australia. Aboriginal people often depict the land from an aerial perspective, and their paintings are simple and elegant, using symbols to indicate the location of water sources and sacred sites. Sometimes these paintings depict the paths that their ancestral beings took when they created the geological formations that dominate the landscape even today. It is easy to believe that the shapes and patterns in these photos are the work of some mighty creator-artist, rather than simply the result of geology and natural weather conditions.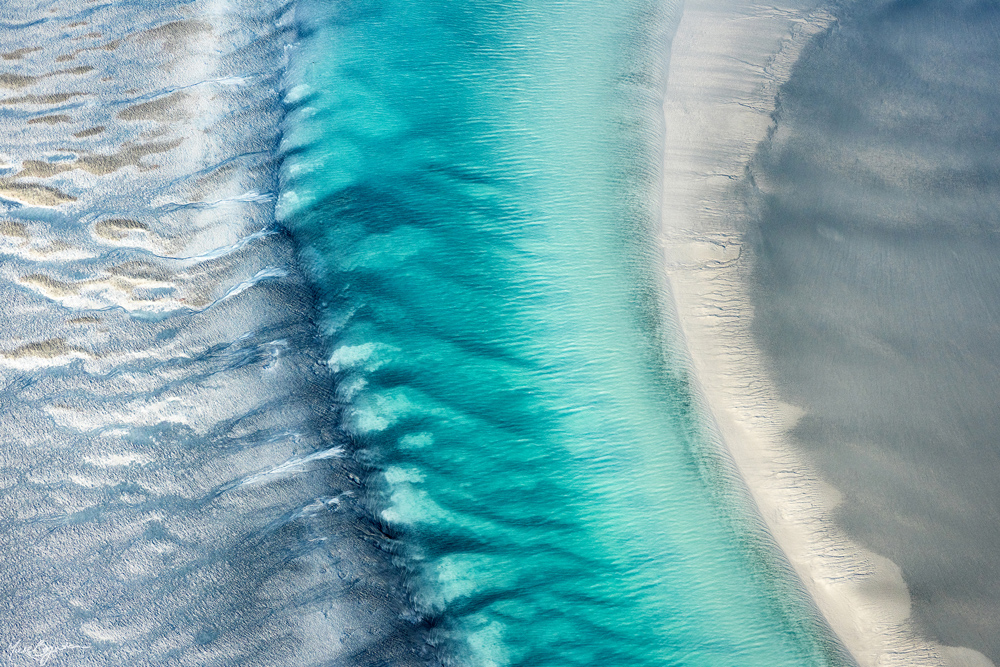 The images in this collection speak of the transience and delicacy of nature. These locations are uninhabitable and are therefore somewhat protected from the ever-increasing pressures of pollution, overpopulation and tourism. However, all these locations suffer a heightened vulnerability to climate change. It is the responsibility of all of us to play our part to preserve these incredibly beautiful locations for the benefit of those to come."