While clearing recently some older photos from my computer drives, it struck me how selective my memory is. I looked at the images from my trip to Croatia a few years back and thought, what wonderful weather I had, and that the Plitvice Lakes National Park is simply a paradise for photographers. The Plitvice Lakes is Croatia's best known national park and the park's most compelling features are the waterfalls that interconnect its 16 lakes. The emerald and turquoise pools and lakes, extensive sets of thunderous waterfalls and surrounding forest look almost unreal, as if taken from a fantasy book. But, is it really a paradise for photographers?
We are all familiar with the saying that the picture (or the camera) do not lie, however the camera captures only a moment in time, and at a particular perspective, so in practice, the images tell only a fraction of a story. Take this photo for example, it shows this idyllic location, exactly how I remember it, or should I say, how I want to remember it - mysterious, impenetrable and peaceful. What you cannot see however, is that directly behind my back, there are zillions of tourists standing impatiently on the walkway, almost ready to push me into the lake, so eager to capture their images. In theory, 92 waterfalls and over 18 kilometers of wooden walkways, footbridges and pathways around, under and over waterfalls should satisfy the most demanding photographers, but access to and view of some is limited, hence the best ones are overrun with people.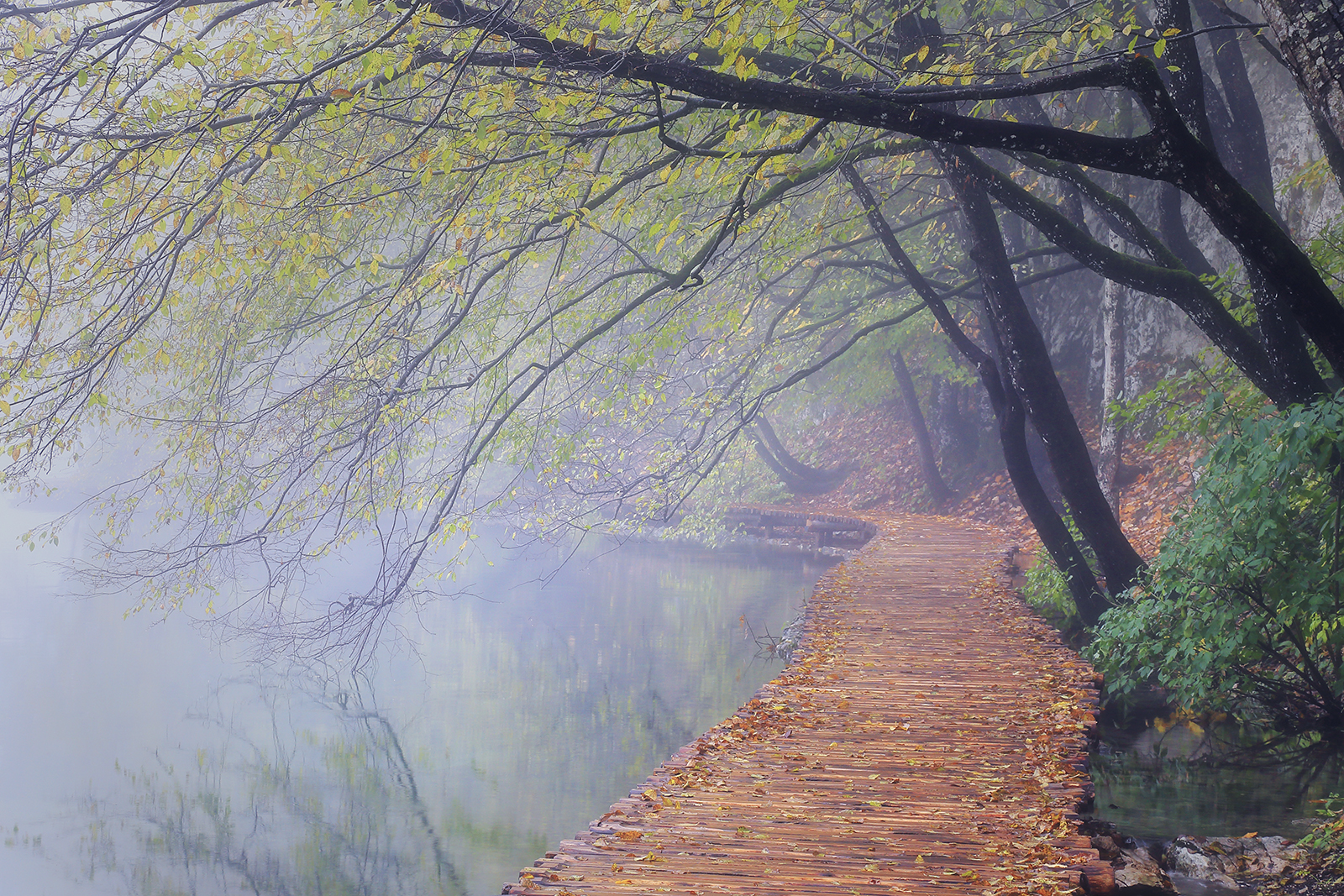 Sadly, the overcrowding is a problem that to a degree, us photographers, travel companies and TV programs contributed to. At present I am more selective in choosing the locations I travel to, trying to minimise my impact on the overburden environment. Still, I would find it very hard to resist visiting this place again, such is the beauty of Plitvice Lakes, enhanced in autumn by golden and red leaves reflected in the lakes, and in winter, by a cover of a delicate layer of snow.
Beata Moore
Discover. Experience. Create