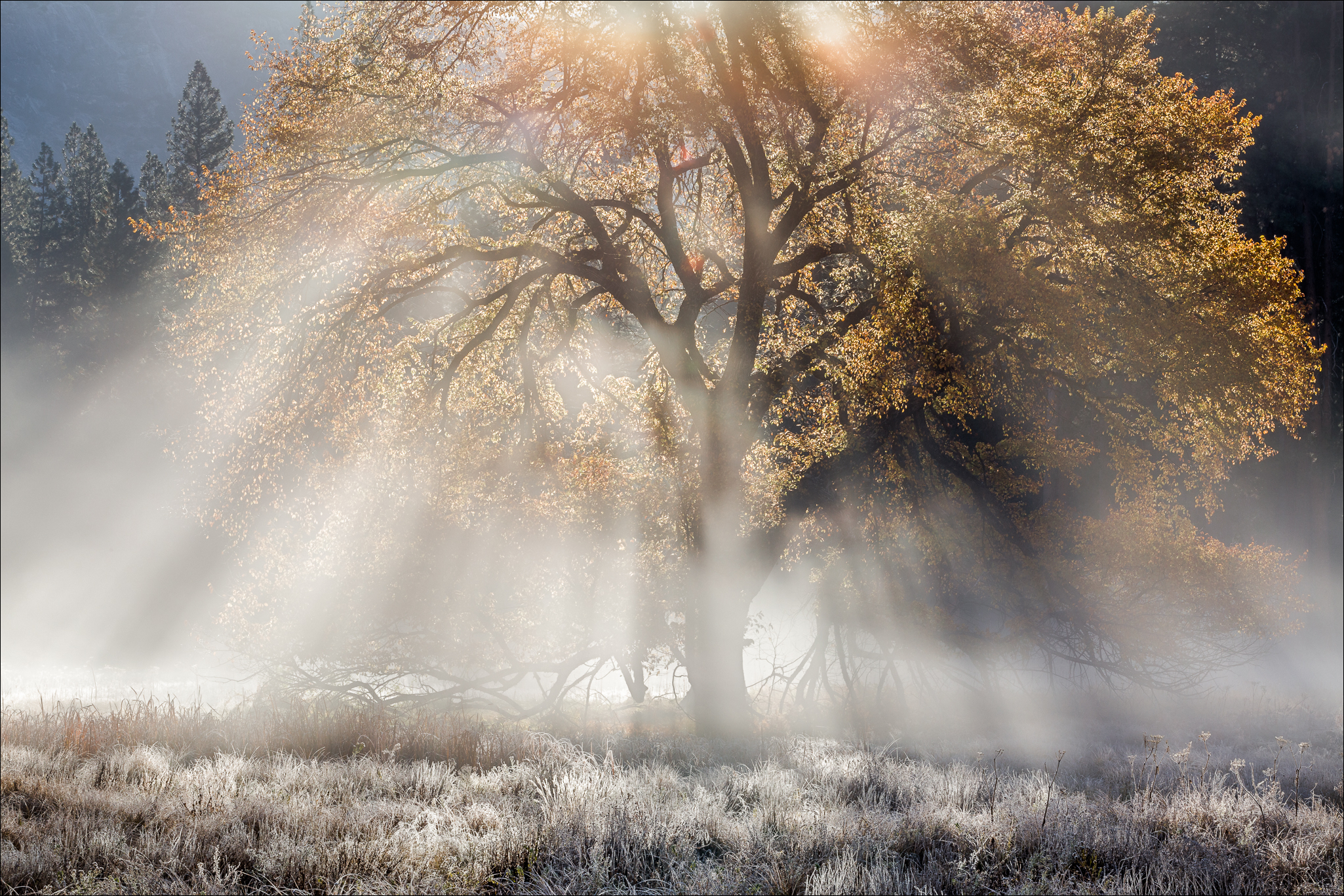 It is with great pleasure that we announce that William Neill will write regularly for Terra Quantum. As a photographer and writer, he doesn't really need any introductions, as he has long been an iconic nature photographer and contributor to many photographic magazines. His photographic roots go back to working at The Ansel Adams Gallery in Yosemite National Park. William has been a resident of the Yosemite National Park area since 1977. In his photographs he conveys the deep, spiritual beauty he sees and feels in Nature. Whether classical landscapes or nature abstracts, his work always reminds us of this deep connection with our planet. Neill's award-winning photography has been widely published in books and magazines, and his prints have been collected and exhibited in museums and galleries, including the Museum of Fine Art Boston, Santa Barbara Museum of Art, The Vernon Collection, and The Polaroid Collection. Neill's assignment and published credits include National Geographic, Life, Smithsonian, Natural History, National Wildlife, Conde Nast Traveler and many more.

INTRODUCTION

"And you may ask yourself, well How did I get here?" -Talking Heads
How did I get here? Time flies by, and suddenly here I sit trying the summarize forty years as a landscape photographer. And yet a few simple words sum it up. Passion. Persistence. A quest fueled by a sense of wonder for nature and a need for solace. A dash of redheaded stubbornness. I learned many lessons along the way, out of necessity and the desire to fulfill my dream.
My earliest childhood memories of outdoor adventures are of roaming the hills behind our home in San Mateo, California. Not yet bulldozed and subdivided, my dog and I explored these grass-covered hills and seasonal creeks. Occasional weekend trips led our family to the nearby rugged coastal beaches or the trails of the Santa Cruz mountains. During summer vacations, we often spent a week or two in the great national parks of the west such as Yellowstone, the Grand Tetons, Sequoia, and Yosemite. One summer, we visited Glacier, Banff and Jasper National Parks, returning home via Vancouver and then followed Highway One down the Pacific coastline. These family road trips opened the door for my love of nature of our National Parks.
In the summer of my 18th year, the day after graduating from high school in the Virginia suburbs of Washington, DC, I took a summer job in Glacier National Park in Montana. Only a few weeks after I arrived, I was stunned to receive a phone call with news that my brother, Jim, had suddenly died of a brain aneurysm. Just two years my senior, Jim was my friendly rival and my best friend. I flew home to Virginia for the funeral and to help my grief-stricken parents, but after a week I returned to my summer job in Montana. The trails in Glacier would become the beginning of my path to healing and would lead me toward a life in photography.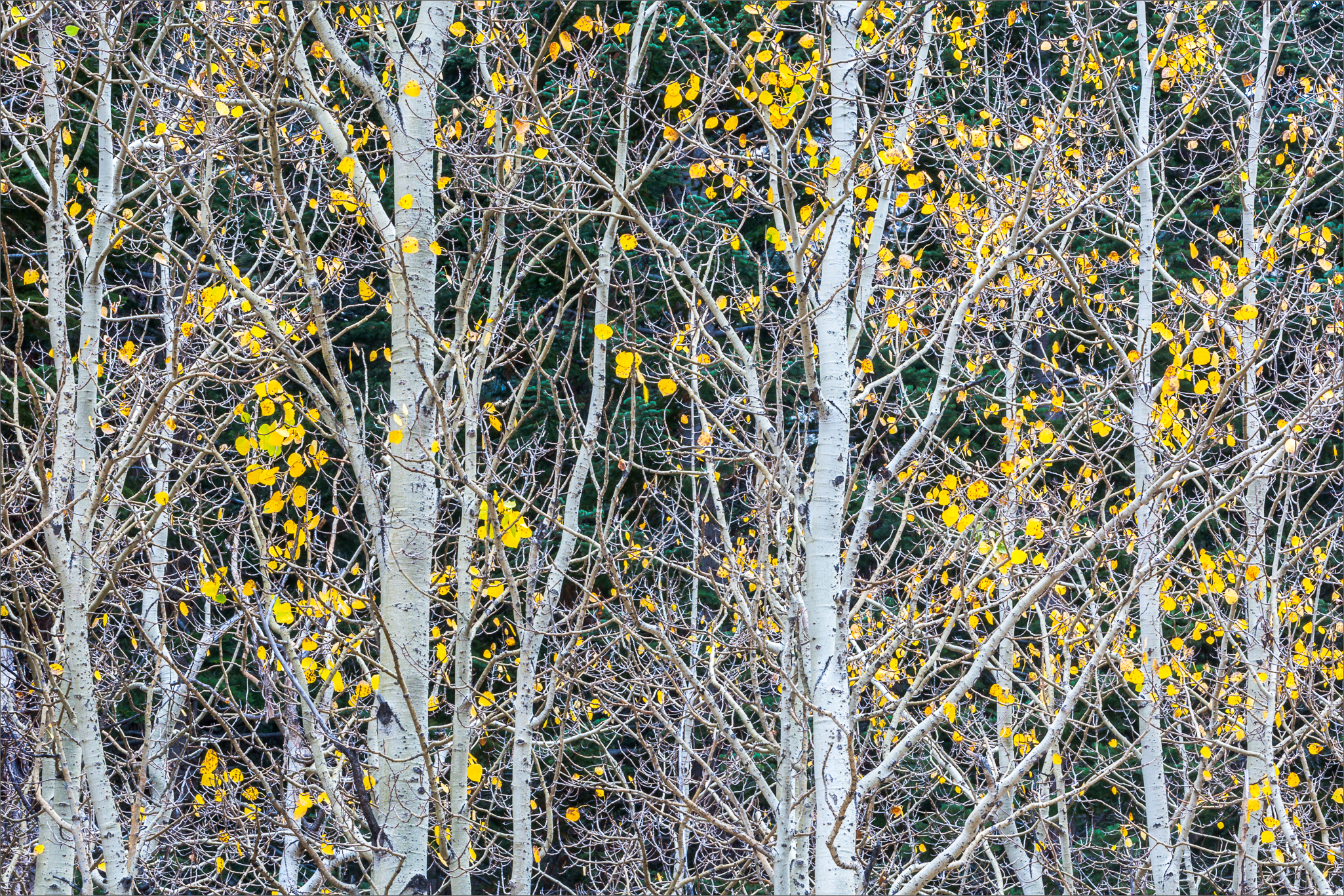 As I mechanically performed my job, my thoughts whirled with unanswered questions about the premature death of such a kindred spirit and generous soul. Searching for a respite from grief, I backpacked through the wilderness and scrambled up the peaks with a near-desperate vigor. Long, hard hikes temporarily soothed my pain and helped me to fall into exhausted sleep at night. At some deep level, the stunning beauty of my surroundings seeped into my subconscious—the lush colors of a meadow dense with wildflowers, the energy of a lightning storm, the clarity of a turquoise lake, the splendid perspective from a mountain peak. My father had given me a vintage Voigtlander camera to document my adventures, with which I exposed a few rolls of film.
The following summer, I again returned to work in Glacier, attracted by the solace of the wilderness and by friends who had helped me through my most challenging time. On this trip, I was equipped with a new Kodak Instamatic to capture my mountain treks. When I returned to college in the fall, I showed my landscape photographs to a friend, full of youthful zeal about my adventures and my new method of sharing them. As she flipped through my prints she remarked, "You should become a photographer!" She had seen in my casual snapshots what had been invisible to me: a bond with the landscape, captured in two dimensions on film. The idea flashed a spark in my brain: I wanted to be a photographer from the moment she made her suggestion.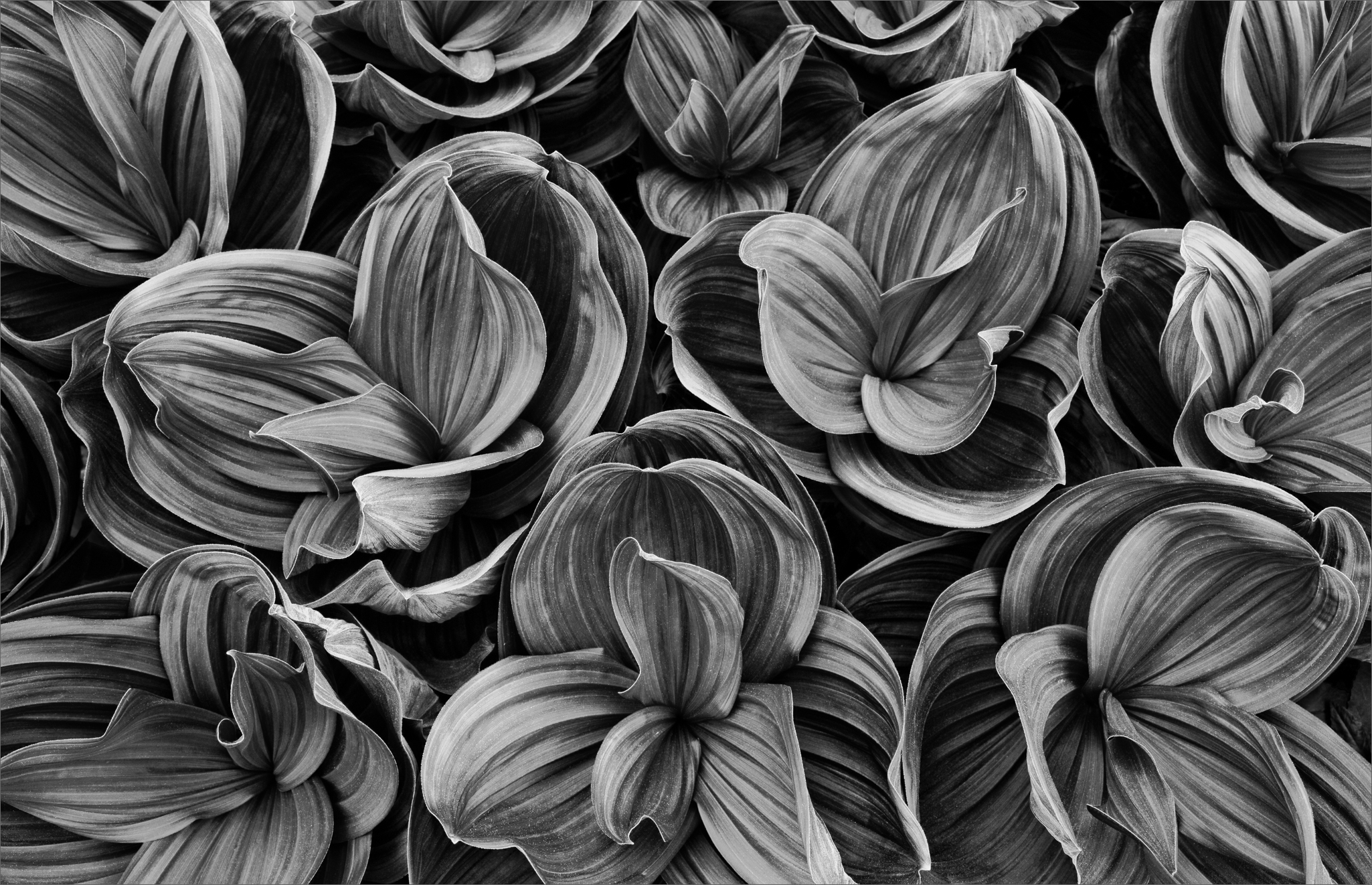 While I studied at the University of Colorado, I scoured the used bookstores in Boulder for inspiration, finding it in the work of Minor White, Wynn Bullock, Edward Weston, Paul Caponigro, Philip Hyde, Eliot Porter, and Ansel Adams. Here were artists dedicated to their art and to the land. The popular Sierra Club Exhibit Format book series, developed and edited in the 1960s by club president and environmental pioneer David Bower, influenced me as well. The books advocated for, and successfully achieved the preservation of wilderness and National Park areas using powerful photographic art and eloquent essays. I saw that photography could be a powerful tool for self-expression and for protecting wild places.
My visual explorations also began to capture a spiritual dimension, emerging from my journey of recovery. The beauty I discovered, both harsh and inviting, filled me with a sense of wonder and an intimate connection with what I saw and felt. As I created new images during those early years, a few of them succeeded in reconnecting me to those precious moments of discovery and solace. By the time I completed my degree in Environmental Conservation, I had realized a career in photography could offer me a way to pursue my passion for photographing nature and possibly a way to make a living.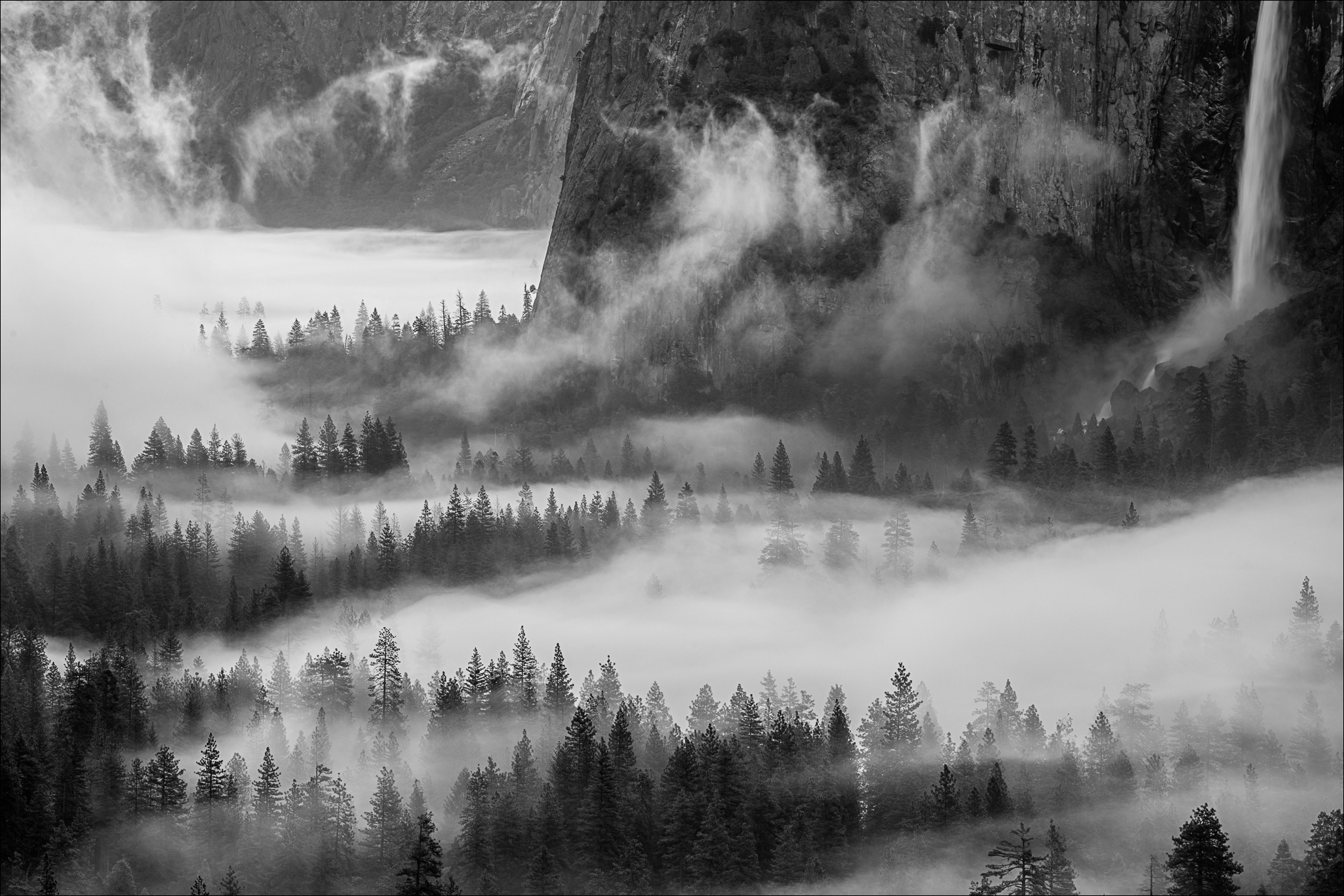 A summer job with the National Park Service brought me to Yosemite National Park soon after graduation from college. I explored the nearby Sierra Nevada backcountry with my camera. A few years later I was offered a job as photographer-in-residence at The Ansel Adams Gallery where I worked for five years in the early 1980s. The spirit of Yosemite took hold of me, and the park became my home. The process of absorbing this extraordinary landscape enriched me profoundly as a photographer over the next two decades. To capture the fine details of my subjects, I decided to change from the 35mm format to a 4x5 view camera. The larger format camera, and the slow, meditative process it encouraged, helped me to find a more personal style as I searched for patterns and compositions within the seeming chaos of nature.
Seeing and feeling beauty is more vital to me than any resulting imagery. When the essential elements of photography—light, composition, and emotion—are before me, I am fully engaged, yet detached, without expectations. The magic of my discovery—whether the dramatic light of a clearing storm or an intimate detail on the forest floor—recharges my spirit with a sense of wonder. The intensity of the experience makes me feel vibrant and alive, the necessary first step to creating a transcendent image. "Be still with yourself until the object of your attention affirms your presence," describes Minor White. When I view the resulting imagery, I have the possibility of reconnecting with these moments of beauty. Ultimately, as Minor White defines it, the most penetrating images reveal the essence of the subject "for what it is . . . and for what else it is."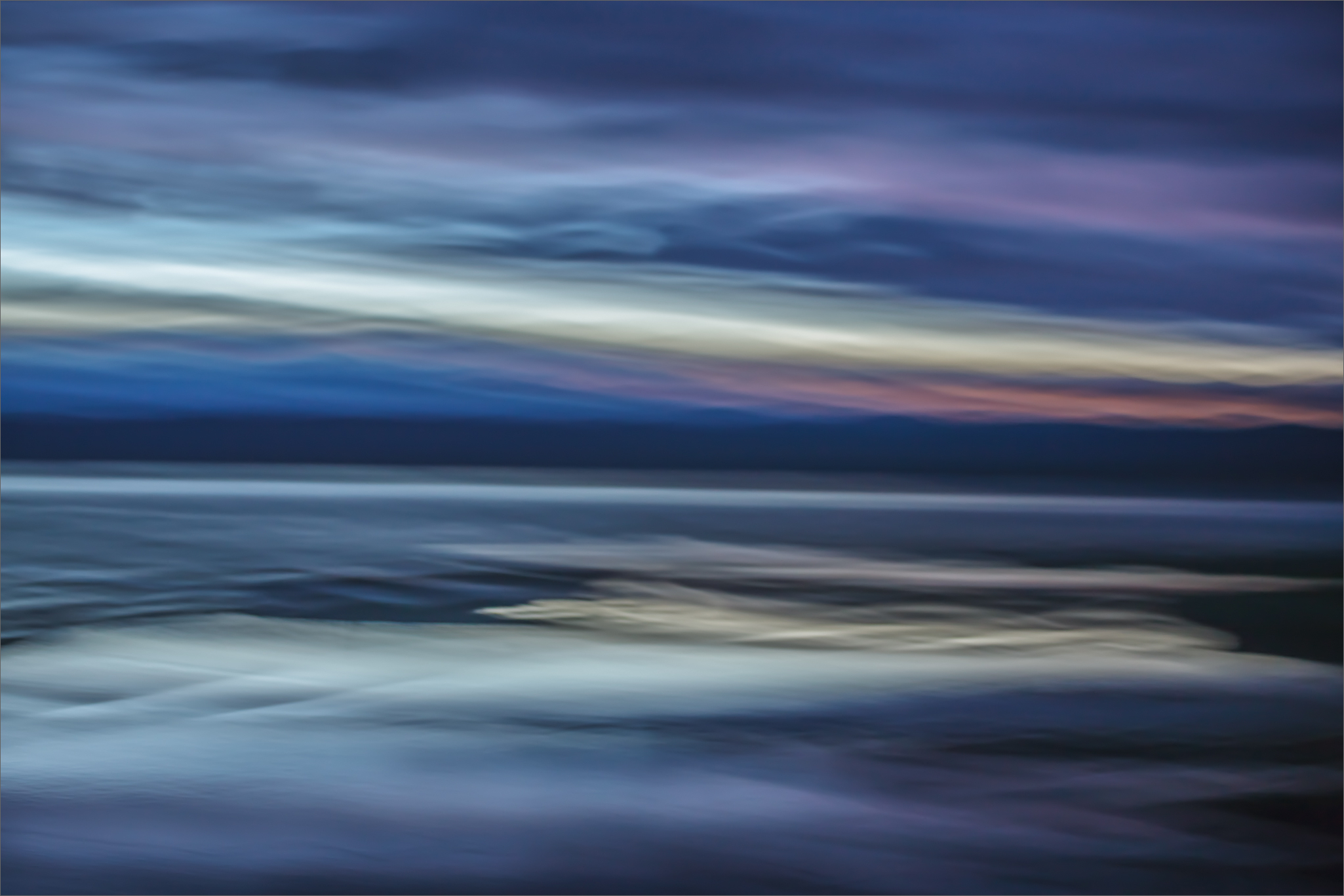 The inspiration which guides my photographic efforts is inseparable from my need for nature's gift of solace and spiritual strength—an indispensable refuge for anyone beset with the demands of modern life. My experience has taught me that unspoiled nature is a vital source of healing and enlightenment—"the geography of hope," as Wallace Stegner so eloquently suggests.
William Neill

https://www.facebook.com/williamneillphotographs/?ref=ts
https://twitter.com/wgneill
https://www.instagram.com/williamneill/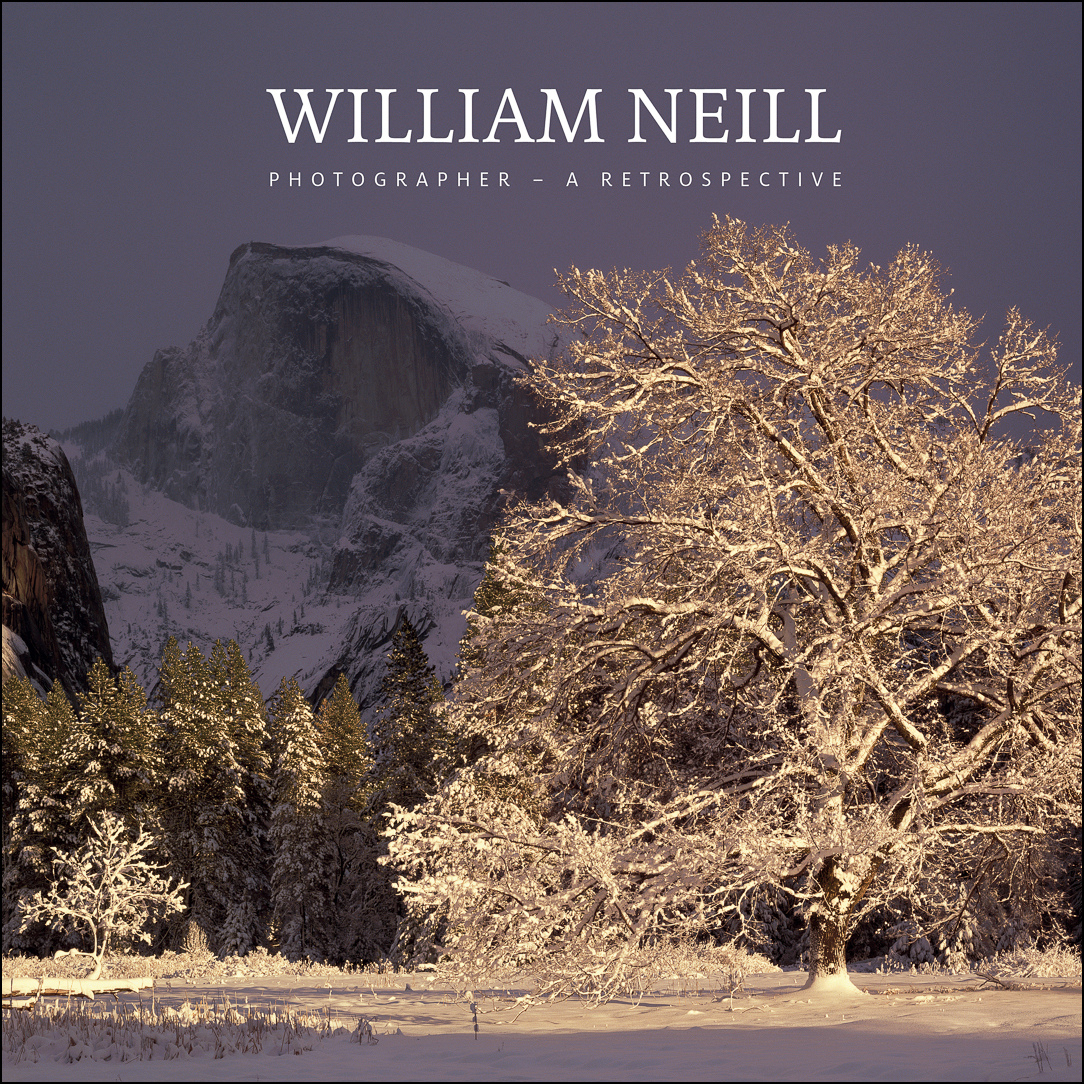 To purchase signed copies in the US directly from me: http://portfolios.williamneill.com/p/william-neill-phot

Outside the US, Amazon carries the book in many countries.
Amazon Canada, Amazon France, Amazon UK, Amazon Germany, Amazon Japan, Amazon Australia